Skip to Main content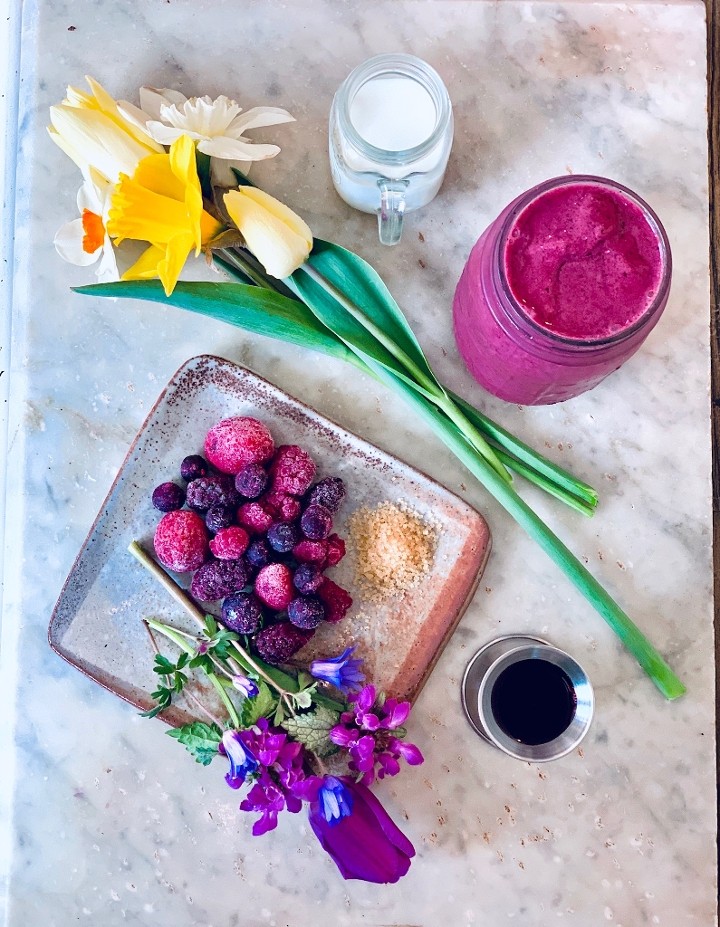 Drinks
---
Breve

Rich, creamy, delicious. Comprised of our house Espresso and steamed Half and Half, this drink is a winner.

Milkyway

A popular choice! Crafted with our house espresso, white chocolate, chocolate, carmel, and steamed milk.

Turtle

An epic classic combination. The Turtle is made with our classic house crafted espresso, caramel, hazelnut, rich chocolate and silky steamed milk. A favorite among fellow Agape patrons!

White Alaska

The white chocolate version of the Mocha. This is creamy and dreamy. Made with our house espresso, steamed milk and white chocolate, an ever popular drink at our shop!

Mocha

Made up of our House roasted espresso, delicious rich gourmet chocolate and silky steamed milk, this drink is excellent! The chocolate and espresso make for a beautiful dark backdrop for our crisp white latte art, enjoy!

Mexican Mocha

The Mocha with an excellent twist, a dash of cayenne and cinnamon. Whether you enjoy a small amount of heat with your mocha or you wish to stop a heart attack this drink is for you!

Shot in the Dark

Our fresh brew of the day with shots of our house espresso. This drink is for serious coffee fanatic and caffiene seekers.

Latte

One of the flagship standards of the industry. The latte is a simple and very enjoyable beverage. Our house roasted espresso with steamed milk and a thin layer of silky, smooth, and delicious microfoam which serves as our canvas for beautiful latte art hand crafted with love!

Cappuccino

One of the most ordered coffee drinks in America. This exciting beverage is made using our house crafted espresso topped with a thick layer of silky foam. It can come either as a wet cappuccino(Even proportions of steamed milk and foam with espresso) or Dry(Higher proportion of silky foam to milk, with espresso)

Pour Over

Our freshly roasted coffee of the day ground fresh and then expertly brewed with the pour over method just for you. This method brings out more clarity and a better complexity in each cup.

Flat White

This delicious cup is an 8 oz latte. Commonly called a Flat White in Australia. This option allows you to experience our espresso as it melds beautifully with the milk, developing many of the subtle flavors found in the espresso. A favorite among baristas!

Filter Coffee

Our freshly roasted brew of the day brewed to perfection in our Fetco Coffee brewer!

Americano

Our special hand crafted espresso in hot water, this classic option showcases the natural flavors in our espresso. The shots pulled to extract as many natural sugars and oils from the beans that we can while avoiding the "bitters" and then they are preserved immediately in either hot water or ice. A very popular choice.
---
Berry Good

The Berry Good smoothie is made with real strawberries, blueberries, raspberries, and blackberries

Chocolate monkey

Crafted rich chocolate and real bananas

Mango Smoothie

The Berry Good smoothie is made with real strawberries, blueberries, raspberries, and blackberries

Peaches N' Cream

Made with real peaches and cream.
---
Infused Red Bull

Red Bull infused with your choice of flavor

Italian Soda

Club soda with your choice of flavor. Please include flavor desired in the notes
---
Gourmet Cocoa

Classic, comforting, rich and warming. A favorite among our young customers and those desiring chocolate without the coffee.

Velvet Dark Hot Chocolate

Wonderful rich dark cocoa! Great for chocolate lovers also works beautifully with espresso.

White Elephant

Steamed milk with silky white chocolate.

Kids Hot Cocoa

Delicous hot cocoa made at a lower temp. Comes in 8 oz

Steamer

Steamed milk with your choice of flavor
---
House Chai

Our own house crafted Indian inspired Chai made with love right here in our kitchen.If you crave authentic chai, this is your drink!

Big Train Chai

A very popular choice for lovers of sweet chai. Some have requested us to rename this drink to Choo Choo Chai, what do you think?

Dirty Chai

Big Train chai with our house espresso. Sweet spices, creamy foam and just a hint of rich espresso.

Fresh Brewed Tea

A wide assortment of delicious teas

Golden Milk

An extremely flavorful combination of ginger, tumeric, honey, spices and coconut milk.

Traditional Matcha

Finely ground organic japanese tea whisked with the tradtional method in hot water

Matcha Latte

Organic Japanese matcha tea steamed with milk-- a delicious treat!

London Fog

A fantastic treat for tea drinkers. Earl grey tea and lavender with a layer of thick, silky foam.(Hot) or Iced earl grey with lavender infused with creamy half and half(Iced)

Loose Leaf Tea

Our loose leaf tea's are sourced from Certified organic farms and are fairtrade certified. They boast a wide array of certificates that are too many to list
---
Coffee Blossom Honey Sticks

Peppermint Double Chocolate Muffin
---
BuckSnort 4pk Ginger Beer

Brew Dr. Kombucha Superberry

Honest Kids Organic Juice Pink Lemonade

Honest Kids Organic Juice Apple

Honest Kids Organic Juice Fruit Punch

Bundaberg Australian Ginger beer

Guayaki Yerba Mate Enlighten mint
---
Fruit Bites Sour Apple and Cherry

Delightfully chewy and packed with real fruit, our delicious Fruit Bites are made the SIMPLY way, with high quality ingredients and without any synthetic colorings or artificial flavors. Satisfy your gummy cravings... with real fruit! Perfect flavor for back to school lunch boxes, after school snacks, or grab & go for all your Fall activities! Made in Germany • Ingredients: Apple Puree Concentrate, Fructooligosaccharide, Apple Juice Concentrate, Lemon Juice Concentrate, Cherry Puree, Ascorbic Acid, Cherry Juice Concentrate, Rice Flour, Pectin, Tripotassium Citrate, Natural Flavor, Black Carrot Juice Concentrate

Peppermint Natural Chewing gum

Refreshing and subtly sweet, our Peppermint chewing gum is simply delicious. We've been told that it's an on-the-go essential, perfect to grab before a meeting, after lunch, or whenever you need a little kick. Details • Made in United States • Ingredients: Organic Raw Cane Sugar, Natural Chicle Base (chicle, candelilla wax, citric acid), Natural Peppermint Oil, Organic Vegetable Glycerin, Organic Rice Flour

Pumpkin Spice Natural Chewing Gum

It's PUMPKIN SPICE SEASON! Don't miss out on this seasonal flavor. It'll only be around for a little while. Made with Pumpkin, Nutmeg, and Clove, our new Pumpkin Spice flavor tastes just like your favorite latte and pumpkin pie. Pumpkin Spice is THE Fall flavor for all your Fall activities like after school sports, to pumpkin picking, to coffee shop chats! Made in United States • Ingredients: Organic Raw Cane Sugar, Natural Chicle Base (chicle, candelilla wax, citric acid), Nutmeg Oil, Clove Oil, Pumpkin Oil, Cayenne Pepper, Organic Vegetable Glycerin, Organic Rice Flour

Spearmint Natural Chewing Gum

Refreshing and subtly sweet, our natural Spearmint chewing gum is simply delicious. Each pack of gum is made in New York with the finest ingredients sourced from around the world. They never use anything artificial - no aspartame or synthetic plastics. Made in United States • Ingredients: Organic Raw Cane Sugar, Natural Chicle Base (chicle, candelilla wax, citric acid), Natural Spearmint Oil, Organic Vegetable Glycerin, Organic Rice Flour

Peppermint Natural Chewing Gum Sugar Free

Made with xylitol, our new Sugar-Free Peppermint gum has the same refreshing, minty flavor as our original, but without the sugar. Xylitol has the same great taste as sugar but with almost half the calories and a lower glycemic index. Studies have shown that xylitol boosts dental health and helps prevent cavities. Made in United States • Ingredients: Plant-based Xylitol, Natural Chicle Base (chicle tree sap, candelilla wax, citric acid), Peppermint Oil, Organic Vegetable Glycerin, Gum Arabic, Organic Rice Flour

Simply Mints Awaken(Caffeine)

Awaken mints, made with Peppermint and Matcha, contains 360 mg of Caffeine in each tin, which is the equivalent of 4 cups of coffee. It's the perfect mint for enjoying throughout the day, whenever you need a little boost. Made in Canada • Ingredients: Cane Sugar, Peppermint Oil, Matcha Powder, Natural Caffeine, Calcium Stearate

Simply Mints Ginger

Not all mints are, well, mint. The perfect pick-me-up after coffee or dinner, our ginger mints are refreshing with just the right amount of zing. Made with only four ingredients, they won't leave you with a sugary aftertaste, either. Made in Canada • Ingredients: Cane Sugar, Ground Ginger Root, Ginger Extract, Calcium Stearate
---
Breakfast/Lunch
---
Breakfast Sandwich

Our house made sourdough smothered in our zesty garlic truffle aioli, melted havarti cheese, bacon and farm fresh egg!

Chipotle Ranch Sirloin Steak Burrito

Yogurt Parfait Mixed Berry
---
Cubano with Chips

Our house made toasted sourdough with dijon and yellow mustard, Black Forest ham, melted Swiss cheese, and sliced dill pickles

Chicken Poblano Pepper Soup and Biscuit

Chicken Noodle Soup And Biscuit
---
Biscuits and Gravy with a Filter coffee
---
Whole bean coffee
---
Haitian Blue 1lb

Haitian Blue Mountain Baptiste Mellow, smooth and creamy body. Roasted almonds, buttery mouthfeel. Low acidity with a sweet, smooth finish. Astonishing balance.

Guatemala Alma Onyx 1lb

A delicious, well rounded single origin, sure to please any coffee lover. Notes of decadent chocolate and pecan are accompanied by a subtle blackberry acidity and followed by a smooth chamomile finish

Guatemala Ayarza Onyx 1 Lb

Burundi 1lb

A rich, full bodied brew with notes of decadent chocolate and a red current aroma. Happiness in a cup.

Shepherds Blend 1lb

A creamy bodied coffee from the Java Islands. A sweet earthy aroma, malt character, top notes of citrus, and a sugar cane sweetness make this a perfectly balanced cup.

Organic Sumatra 1lb

Sumatra Big exotic flavors from this wild Indonesian coffee! Spicy notes of Red Rooibos tea, earth and dried date. A subtle floral overtone mixes with deep, dark chocolate ganache. A favorite amongst coffee lovers.

Monsooned Malabar 1lb

Monsoon Malabar Harvested during monsoon season, this single origin coffee has a strong forefront note of pipe tobacco, a touch of soft bergamot and a dry, dark chocolate finish.

Natural Ethiopian Yirgacheffe 1lb

Organic Peru 1lb

Peru A single origin, organic coffee with notes of sweet toffee, hazelnut, clove spice, and malt character with a clean, earthy finish. A complex cup sure to please any coffee lover.

Agape 6 Bean Espresso 1lb

Agape Signature Espresso A rich and complex six bean blend with a nutty aroma, notes of smooth dark chocolate, and a delicate jasmine finish.

Sawtooth Blend 1lb

Warm notes of rich chocolate, a subtle red currant acidity, and velvety body. A perfectly smooth cup.

Autumnal Blend 1lb

A deep and mysterious blend. Rustic and outdoorsy, like the cowboys of the Wild West.
---
Merchandise
---
Whistle pig rye whisky barrel aged maple syrup

Limited Edition Mini Sparkle Syrup
---
District V.I.T. Fleece Hoodie

District children's hoodie
---
Pour Over Coffee Maker Ovalware
---
Good Luck Sock (Active Fit)

Wool Socks Abundant Roots Ministry

Mittens And Gloves Abundant Roots Ministry
---
UGears Heavy Boy Truck's Trailer

Ugears Royal Carriage(Limited Edition)

Ugears V-Express Steam Train
Plantable cards, Handmade Cards, Nature Cards
---
Leather key chain-natural
---
Chocolate
---
Agape Espresso Bar

Prominent notes of cedar, star anise, and mint evoke expansive Western frontiers, hay and saddle leather, cedar and snow, for a truly exceptional white tea blend. Ingredients: Organic white tea, cedar, vanilla, star anise, black currant leaf, and mint

Ritual HoneyComb Toffee chocolate bar

Honeycomb Toffee in dark chocolate, 75% cacao. Organic Cacao, organic cane sugar, Honeycomb Toffee(Organic Cane sugar, Raw Honey, baking soda)
---
Drinking Chocolate Bejofo Estate

Made with organic cacao from the Bejofo estates in the lower Sambirano Valley of northern Madagascar. The region is known for producing cacao rich with notes of citrus and nuts as a result of the unique genetics and growing conditions.
---
Artisan Bread
---
Tuscan Sundried Tomato Boule
Agape Coffeehouse Location and Hours
(208) 642-7233
Open now • Closes at 3:30PM
This site is powered by